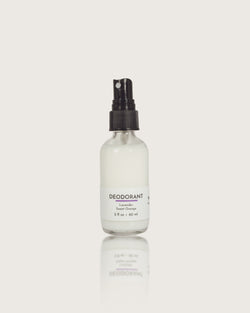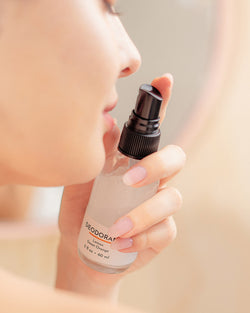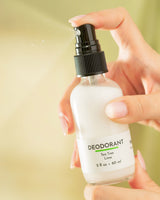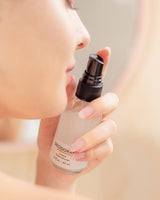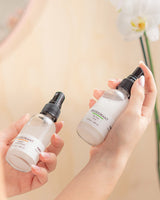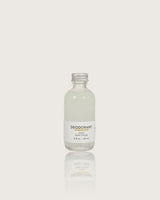 Natural Deodorant Spray
Still on the quest to find the perfect natural deodorant? This deodorant spray is uplifting, energizing and effective the entire day. The deodorant is carefully formulated to kill the bacteria that cause body odor, while balancing your pH levels. We offer a refill version too!

SIZE:

2 fl oz • 60 ml
...........................................................

DIRECTIONS

Shake before each use. Spray as needed on clean arm pits. Once or twice is usually enough, but reapply if needed. Let air dry before dressing. Please note this is not an antiperspirant but it extremely effective in controlling body order.

If the spray clogs overtime from baking soda build-up, simply remove from bottle and rinse with water.
Vegan •  Cruelty Free •  Aluminum Free •  Alcohol Free • Paraben Free • Sulfate Free
DISTILLED WATER

ORGANIC WITCH HAZEL: An antimicrobial, plant-derived, natural astringent that helps balance and moisturize your skin

ORGANIC COCONUT OIL: Moisturizes and extends the scent of the essential oils

BAKING SODA: Absorbs bad odor

ESSENTIAL OILS: Carefully selected for their scent and antibacterial properties
Packaging: Glass bottle, plastic spray top (reusable) or metal screw top
You will receive our products in plastic-free packaging. All materials are either reusable, recyclable or compostable.