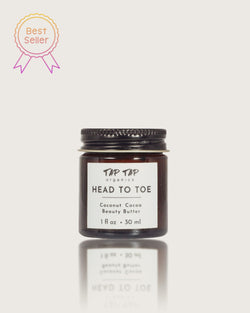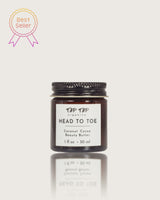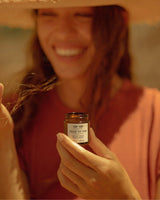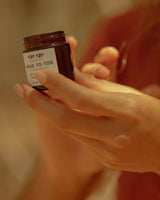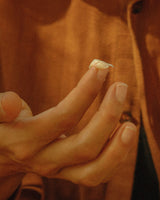 Mini Head To Toe Coconut & Cocoa Beauty Butter
BEST SELLER. Featured in Mother Mag's Self Care Gift Guide for Mother's Day! 
A perfect travel size, this whipped moisturizer is paradise for your skin with a blend of pure tropical ingredients. Featuring wild-harvested Costa Rican coconut oil, it's formulated to hydrate, balance and protect all skin types.
This multi-tasking moisturizer can be applied to face, body and hair. Select our "Natural" Head To Toe for use on pregnant bellies, babies and children (essential oil free).  
Size:
1 fl oz • 30 ml
Organic Vegan • Cruelty-Free • Paraben-Free • Petrolatum-Free • Fragrance Free
INGREDIENTS
ORGANIC & WILD-HARVESTED COCONUT OIL: Nourishes, moisturizes and protects the skin. Improves and repairs skin's elasticity. Naturally contains essential fatty acids, antioxidants, lauric acid, Vitamin C. 
ORGANIC COCOA BUTTER: Contains a high concentration of antioxidants and is one of the most effective natural ingredients to tone and improve skin's elasticity. 
ORGANIC SHEA BUTTER: Smooths and moisturizes the skin. Rich with vitamins A and E, which helps repair and rejuvenate dry skin. 
ORGANIC JOJOBA OIL: Moisturizing and helps regulate skin's natural oil production. Helps protect against pollutants and UV damage. 
ORGANIC AVOCADO OIL: High in Vitamin E, anti-inflammatory and with anti-oxidants.
NON-GMO VITAMIN E: Natural preservative.
Packaging: Glass jar, metal lid
You will receive our products in plastic-free packaging. All materials are either reusable, recyclable or compostable.