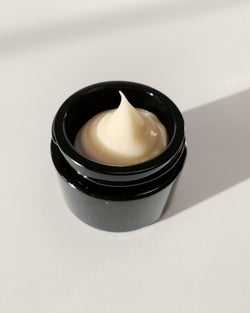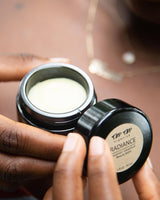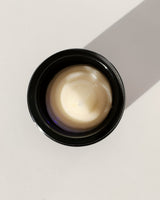 Radiance Beauty Balm
A beauty balm that deeply nourishes, transforms and moisturizes your skin. Can be generously applied in the evening as an overnight mask when the beneficial ingredients can penetrate the skin. A small pea size dollop can also be used for in the morning for a healthy, radiant glow. 
SIZE

1 fl oz • 30 ml


INGREDIENTS

ORGANIC GRAPESEED OIL: Light and easily absorbed by the skin. Helps regulate skin's natural oil production. Contains skin brightening Vitamin C and restorative Vitamin E. Helps tighten skin and reduce the appearance of dark circles. Non-comedogenic (will not clog pores). Great for all skin types.

ORGANIC JOJOBA OIL: Moisturizing and helps regulate skin's natural oil production. Helps balance oily and combination skin. Helps protect against pollutants and UV damage. Anti-inflammatory and anti-bacterial.

ORGANIC COCONUT OIL: Nourishes, moisturizes and protects the skin. Improves and repairs skin's elasticity. Naturally contains essential fatty acids, antioxidants, lauric acid, Vitamin C. Has antibacterial properties and helps reduce redness.

BEESWAX: Hydrates and protects. Rich in Vitamin A. Has antibacterial properties, helps reduce redness and inflammation. Kosher certified.

ORGANIC SHEA BUTTER: Smooths and moisturizes the skin. Rich with vitamins A and E, which helps repair and rejuvenate dry skin. Contains fatty acids and restores damaged skin.

NON-GMO VITAMIN E OIL : Natural preservative. Nourishes skin with moisture and antioxidants. Helps brighten sun spots, blemishes and scars.

GERANIUM ESSENTIAL OIL: Possess anti-aging benefits by tightening the skin and reducing the appearance of wrinkles. Known for being a natural astringent, geranium essential oil reduces pore size and helps treat acne and dermatitis. It is highly antibacterial and helps heal the skin. Its scent is very uplifting and exhilarating.

ROSEHIP OIL: anti-inflammatory fatty acids and vitamins A and C. Helps even out skin tone.

CARROT SEED OIL: Powerful in antioxidants, vitamin A, vitamin C and vitamin E. Helps smooth lines and repair sun damage, scars and any other skin trauma.